EDITOR'S NOTE: This is the latest in a series of stories and opinion pieces previewing the upcoming Aspen Security Forum. Security Clearance is a media sponsor of the event which is taking place from July 17-20 in Aspen, Colorado. Follow the event on Twitter under @aspeninstitute and @natlsecuritycnn #AspenSecurity. John McLaughlin was a CIA officer for 32 years and served as deputy director and acting director from 2000-2004. He currently teaches at the Johns Hopkins University's School of Advanced International Studies and is a Non-Resident Senior Fellow at the Brookings Institution.
From John McLaughlin, Special for CNN
Terrorism experts inside and outside the government have been caught up in a debate about how close we may be to defeating al Qaeda and associated groups. As events have demonstrated so vividly in recent years, we are living in an era of continuous surprise, making this one of those questions that cannot be answered with confidence.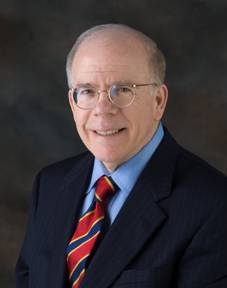 What can be said with absolute confidence is that today's al Qaeda is fundamentally different from the one we knew for years. It has evolved from the hierarchical organization of September 2001 into what might be called a "network of networks."
Interconnected, loosely-structured organizations are run by a series of al Qaeda affiliates scattered across the arc of South Asia, the Middle East, and North Africa. Some declare fealty to Osama bin Laden's successor, Ayman al-Zawahiri, while others merely take inspiration from the legacy his organization represents.
FULL POST