EDITOR'S NOTE: This is the latest in a series of stories and opinion pieces previewing the upcoming Aspen Security Forum. Security Clearance is a media sponsor of the event which is taking place from July 17-20 in Aspen, Colorado. Follow the event on Twitter under @aspeninstitute and @natlsecuritycnn #AspenSecurity. John McLaughlin was a CIA officer for 32 years and served as deputy director and acting director from 2000-2004. He currently teaches at the Johns Hopkins University's School of Advanced International Studies and is a Non-Resident Senior Fellow at the Brookings Institution.
From John McLaughlin, Special for CNN
Terrorism experts inside and outside the government have been caught up in a debate about how close we may be to defeating al Qaeda and associated groups. As events have demonstrated so vividly in recent years, we are living in an era of continuous surprise, making this one of those questions that cannot be answered with confidence.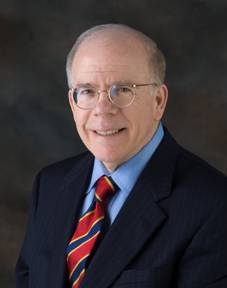 What can be said with absolute confidence is that today's al Qaeda is fundamentally different from the one we knew for years. It has evolved from the hierarchical organization of September 2001 into what might be called a "network of networks."
Interconnected, loosely-structured organizations are run by a series of al Qaeda affiliates scattered across the arc of South Asia, the Middle East, and North Africa. Some declare fealty to Osama bin Laden's successor, Ayman al-Zawahiri, while others merely take inspiration from the legacy his organization represents.

All of these al Qaeda elements remain radical, anti-western, violent, and dangerous. But they are caught up in a debate over tactics, goals, and leadership that we always thought would come following bin Laden's death.
So this is a highly fluid moment of transition for international terrorism – when we can confidently discern trends but cannot predict end states with any assurance.
Three major trends stand out:
First, the battlefield is undergoing the most significant changes in a dozen years. With the U.S. withdrawal from Iraq complete and its exit from Afghanistan underway, terrorists who choose to operate there will have more freedom of maneuver - while we and others opposing them will have to do so more remotely and with less granular data.
Apace with this in Iraq, several factors - Shiite Prime Minister Nuri al-Maliki's authoritarianism; Sunni attraction to the plight of brethren in neighboring Syria, and the hardening commitment to autonomy among Kurds have created opportunities for al Qaeda and raised anew questions about the country's long-term cohesiveness.
It was once the "worst case" to suggest that Syria and Iraq could each come apart. But with sectarian violence raging in Syria and centrifugal pressures in Iraq, this is no longer so hard to imagine. In that case, the map of the Middle East would have to be withdrawn. And this would occur in circumstances brought about in part by terrorist groups who would then have the means to influence the outcome.
A second major trend opening up opportunities for terrorists is the increasing turmoil in governance across the arc of South Asia, the Middle East, and North Africa. Although many analysts two years ago saw the Arab Spring as a refutation of al Qaeda's violent ideology, it is hard to portray recent events as anything other than a new world of opportunities for radical Islamists.
Syria is Exhibit A. It has become the primary engine driving the movement. It is a magnet for foreign fighters, now about 7% to 10% of the rebel force. They come from as far away as Britain and Bangladesh, as near as Iraq and Jordan, and from across North Africa.
When eventually the Syrian fighting ends, many of these experienced jihadists will filter back to homelands that are themselves in turmoil. They will find ample opportunities in countries where leaders are seeking to establish stable government (Egypt); trying to supplant tribal differences with a semblance of central authority (Libya); managing protest in the midst of democratic transition (Tunisia); or simply trying to ride out the storm (Jordan, Morocco, Saudi Arabia, Algeria).
All of these conditions are especially pronounced in North Africa where the weakness of governments combines with geography to create some of the world's least governed space.
Borders are hardly patrolled, governmental writ seldom extends beyond major urban centers, and the terrain is marked by long stretches of desert dotted with militant camps and centuries-old smuggling routes - now shared with terrorists and organized crime.
It is no accident that the two most significant terrorist attacks in the last six months occurred here: the assault on the U.S. base in Benghazi, Libya, and the attack on the In Amenas natural gas plant in Algeria.
Emblematic of the freedom that terrorists have here, the leader of the latter attack was able to use networks across the region to gather weapons and recruit fighters from Tunisia, Libya, Egypt, Algeria, Nigeria, and Mauritania.
A third major trend has to do with the debate underway among terrorists over tactics, targets, and ways to correct past errors.
On targets, jihadists are now pulled in many directions. Many experts contend they are less capable of a major attack on the U.S. homeland. But given the steady stream of surprises they've sprung – ranging from the 2009 "underwear bomber" to the more recent idea of a surgically implanted explosive – it is hard to believe they've given up trying to surprise us with innovations designed to penetrate our defenses.
We especially should remain alert that some of the smaller groups could surprise us by pointing an attacker toward the United States, as Pakistan's Tehrik e Taliban did in preparing Faizal Shazad for his attempted bombing of Times Square in 2010.
At the same time, many of the groups are becoming intrigued by the possibility of scoring gains against regional governments that are now struggling to gain or keep their balance – opportunities that did not exist at the time of the 9/11 attacks.
Equally important, jihadists are now learning from their mistakes, especially the reasons for their past rejection by populations where they temporarily gained sway.
Documents from al Qaeda in the Islamic Maghreb, discovered after French forces chased them from Mali, reveal awareness that they were too harsh on local inhabitants, especially women. They also recognized that they need to move more gradually and provide tangible services to populations – a practice that has contributed to the success of Hezbollah in Lebanon.
We are now seeing a similar awareness among jihadists in Syria, Tunisia, Libya, and Yemen. If these "lessons learned" take hold and spread, it will become harder to separate terrorists from populations and root them out.
Taken together, these three trends are a cautionary tale for those seeking to gauge the future of the terrorist threat.
Al Qaeda today may be weakened, but its wounds are far from fatal. It is at a moment of transition, immersed in circumstances that could sow confusion and division in the movement or, more likely, extend its life and impart new momentum.
So if we are ever tempted to lower our guard in debating whether and when this war might end, we should take heed of these trends and of the wisdom J. R. R. Tolkien has Eowyn speak in "Lord of the Rings": "It needs but one foe to breed a war, not two ..."