By Wes Bruer, CNN
One of the most wanted terrorists in Yemen. A son of the Haqqani Network founder. A man whose capture was worth $5 million to the FBI: The United States and its allies took out some of these key terror leaders throughout 2012.
Take a look at those top leaders and more who were killed or indicted in the past year:
1. Abu Yahya al-Libi
Al-Libi was second in command of al Qaeda under Ayman al-Zawahiri and a senior leader of the terror group's external operations against the West. Al-Libi was also an Islamic scholar who appeared in many recruitment videos. The U.S. State Department offered a $1 million reward for his capture. He was killed on June 4 in a U.S. drone strike in Pakistan.
2. Fahd Mohammed Ahmed al-Quso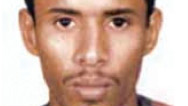 A senior al Qaeda in the Arabian Peninsula operative, al-Quso was wanted for his role in the USS Cole bombing in 2000, which killed 17 U.S. sailors. The U.S. State Department had offered a $5 million reward for his capture. Al-Quso was killed on May 6 in a U.S. drone strike in Shabwa province, Yemen.
3. Badr Mansoor
Described as the most senior Pakistani in al Qaeda, Mansoor was the predecessor of Ilyas Kashmiri and one of the Americans' main targets. U.S. officials said he was a coordinator for the Taliban and al Qaeda's shura council. Reports say Mansoor was killed on February 9 in a U.S. missile strike in Miranshah, Pakistan.
4. Badruddin Haqqani
Haqqani was a commander in the Taliban-aligned Haqqani Network and son of the group's founder. He was responsible for many high profile attacks in Afghanistan including assaults on the U.S. Embassy and Intercontinental Hotel in Kabul in 2011. The U.S. State Department had designated him a terrorist under an executive order. Haqqani was killed in a U.S. drone strike in North Waziristan, Pakistan, in August 2012.
5. Abu Usman Adil
Adil was emir of the Islamic Movement of Uzbekistan, or IMU - an ally of al Qaeda and the Taliban - and raised the terror group's profile in Pakistan and Afghanistan. The IMU has claimed credit for numerous suicide attacks in Afghanistan since Adil became the leader. The IMU announced Adil was killed in a U.S. drone strike in Pakistan in April.
6. Sakhr al-Taifi
Al-Taifi was the second highest al Qaeda leader in Afghanistan. The Saudi national commanded foreign insurgents and directed attacks against coalition forces. He frequently traveled between Pakistan and Afghanistan to carry out orders from al Qaeda senior leaders. Al-Taifi was killed on May 27 in a joint Afghan and coalition security operation in Kunar province, Afghanistan.
7. Zulkifli bin Hir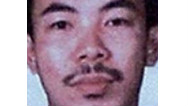 Zulkifli bin Hir was a member of the central command of Jemaah Islamiyah, the al Qaeda aligned terror group based in Southeast Asia. Bin Hir was also believed to have trained members of the terror group Abu Sayyaf in bomb-making. He was on the FBI's most wanted list and offered a $5 million reward for his capture. Bin Hir was killed on February 2 in a Philippine airstrike in Sulu province, Philippines.
8. Aslam Awan
A senior al Qaeda external operations planner, Awan plotted attacks against the West. Although not well known to the public, he had been tracked by the intelligence community for some time. Awan was killed on January 10 in a U.S. drone strike in Miranshah, Pakistan.
9. Adis Medunjanin
Medunjanin was an al Qaeda operative tasked by senior external operations leaders in Pakistan to blow up the New York subway. The Bosnian national was a co-conspirator with terror suspect Najibullah Zazi and was just days away from carrying out his plot before authorities stopped it. Medunjanin was charged with conspiring to use weapons of mass destruction, among other charges, and was sentenced to life in prison on November 16.
10. Sheikh Khalid bin Abdel Rehman
A senior leader and prominent religious figure in al Qaeda. The Kuwaiti national is believed to have been the successor of Abu Yahya al Libi, who was killed in a U.S. drone strike in June earlier this year. Rehman was killed on December 6 in a U.S. drone strike in North Waziristan, Pakistan.