by Suzanne Kelly
As director of intelligence for the New York City Police Department, Mitch Silber has had a front row seat to events that many of us only ever see unfold in a movie theater: thwarted terrorist plots, jockeying for position among government agencies and the story of an inside leak of sensitive law enforcement documents that has had a reeling effect on the NYPD.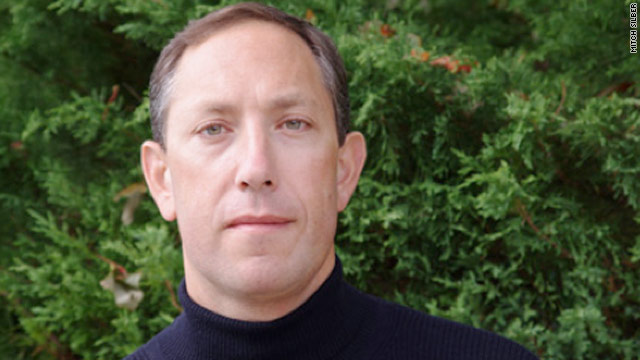 Now, as he announces his decision to leave the department to go to work in the private sector, Silber describes the city's fight against terrorism as serious and complex.
To understand what he means, it helps to understand what happened in New York in the years after 9/11. Officials in the city of more than 8 million people took enormous measures to beef up their own internal intelligence gathering capabilities, something once left to federal agencies.
In 2005, Police Commissioner Raymond Kelly talked to CNN about why the city felt it needed to establish what amounts to it's own air force, navy, ground forces and intelligence gathering capabilities after the attacks of 9/11.
"The reason why we did it, is we believe that we're at the top of the terrorist target list," said Kelly at the time. "We also have the United Nations here, we're the financial and communications capital of the world. We have major stock exchanges here."
In other words, New York is different from any other American city, and in the years since, Kelly's insistence that New York was a primary target for terrorist attacks has been validated. New York officials say the city has been targeted by terrorists no fewer than 14 times since 9/11. And those are just the plots that law enforcement knows about.
Terrorism isn't as international as one would think, but has evolved into a very local threat. Silber points to evidence of that in one of those thwarted efforts back in 2009. That's when Najibullah Zazi plotted to attack New York's subway system. According to Silber, the plotters prepared not in training camps in Pakistan, but on basketball courts in a city suburb.
Silber sees it as another validation of the city's own efforts to fight terrorism, despite the task given to the FBI to do the very same thing. Bolstering the city's own capabilities instead of relying predominantly on federal agencies has been controversial and in some ways has pitted the department's abilities against those of the FBI, which operates under different rules and authorities when it comes to surveillance and methods.
"There are probably individuals in the FBI who don't like the idea of anyone competing with the FBI's monopoly on the counterterrorism mission inside the United States," says Silber, who didn't want to go further in explaining how that rift may be affecting the terrorism fight.
The FBI didn't want to comment directly on the nature of the relationship, but FBI Director Robert Mueller addressed it during testimony at a Senate Judiciary Oversight hearing last month.
"Let me just start by saying I think we have a very good relationship," Mueller responded when asked whether there was a communication problem between members of the Joint Terrorism Task Force, which brings several agencies together in the hunt for terrorists and potential terrorist plots. "There are always bumps in the road. And every six months or so, Ray Kelly and I get together and discuss those bumps in the road, and move on."
Getting along and sharing information may be one bump in the road. There are others.
Last year, someone with access to sensitive internal NYPD documents about the department's intelligence gathering efforts, leaked documents to the Associated Press. The leak led to a series of articles detailing the department's efforts to monitor Muslim communities without evidence of wrongdoing, and with little oversight over their operations.
While the NYPD tried to fight what it saw as an unfair characterization of its intentions, Silber and many of his NYPD colleagues were outraged over the level of detail that was reported.
"Some of the sensitive operational plans had analyst's names on them, detective's names and source revealing information," says Silber, who adds that more stringent security rules were implemented as a result of the leak.
Silber also felt the intelligence gathering had been mischaracterized and that the tone of the articles suggested that the NYPD was running a supersecret operation that was violating laws.
The Attorney General found that NYPD had violated no laws in its efforts to gather intelligence on specific communities.
Reporters for the Associated Press won a Pulitzer for their work. The NYPD learned a hard lesson, and according to Silber, introduced a more robust security system and took further measures in an effort to control who has access to sensitive documents in the future.
"We've instituted new security procedures internally. You know, even at the CIA, they don't check your bags as you walk out of the office every single day, so it's always a threat to any type of law enforcement or intelligence agency that an employee could walk out with sensitive information," Silber says.
Aside from his concerns about security, Silber says there was another issue that had a damaging effect on the NYPD's ability to gather intelligence and establish and maintain ongoing relationships in the Muslim communities.
Muslim community leaders were outraged to read that the NYPD had been sending plainclothes officers to map out businesses, mosques and student groups. They asked for a formal investigation into the department's practices.
A review launched by the New Jersey District Attorney's office, which has jurisdiction over where some of the surveillance was taking place, found that NYPD had broken no laws with it's efforts. Silber saw it as vindication. Muslim leaders saw it as a slap in the face. Silber believes that bump in the road will take a lot longer to smooth over.
"I would say the relationship has been poisoned for a long time and our effort to rebuild that trust, if we ever do, will take a lot of time. The damage is done," says Silber, who continues to be a staunch defender of NYPD's intelligence program.
Silber is leaving the NYPD to join K2 Global Consulting's New York Office as executive managing director. The company has also hired Dana Irvis away from the New York County District Attorney's Office, where she investigated complex white-collar crime. According to a company press release, K2 provides risk services to corporations, nations and individuals. The company was founded in 2009 by Jules Kroll and Jeremy Kroll.